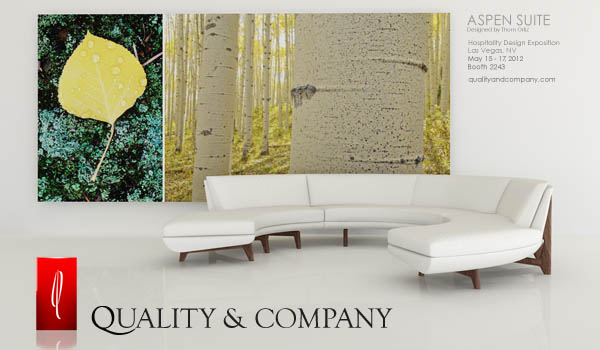 HD Expo 2012
The HD Expo is the source for the newest and most inspiring hospitality products and services and most importantly your connection with the wider hospitality design community.
Please come visit our Aspen Lodge themed booth at this year's HD-Expo in Las Vegas, May 15-17; we look forwards to seeing you there!
Other Top Stories
BDNY 2015
- News & Events

Hospitality Design -
Quality and Company proudly returns to Boutique Design in New York for another year with the best the industry has to offer.
New Products
- News & Events

New Products -
New range of products now available from Quality and Company.